Experience An Elevated Ride with The M15 Ebike Center Control Panel!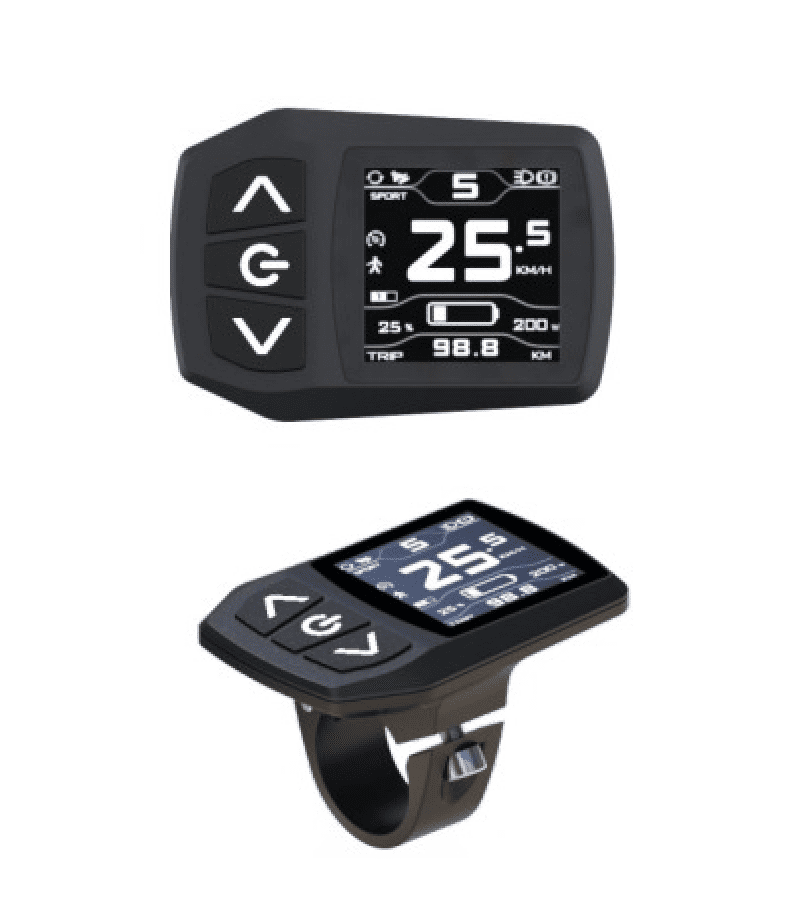 Vibrant TFT Colorful Screen: Enjoy a visually appealing display that enhances user interaction and readability during rides.
Elegant Silicone Rubber Buttons: Transparent buttons with LED back-lighting for effortless navigation, adding sophistication to the control interface.
Intuitive GUI Interface: Seamless interaction allowing easy access to functions and settings, customizing the ride experience for users.


Digital Communication Interface: Facilitating efficient data exchange between users and the ebike, ensuring seamless operation.
Customization Options: Choose from three font color solutions and three colorful skins, personalizing the control panel's appearance to suit individual preferences.
Smart Light Sensor Technology: Automatically adjusts back-lighting for optimal visibility in various lighting conditions, intelligently conserving battery power by powering on/off based on ambient light intensity.
Contact Us to Personalize Your Ride and Enjoy Control and Compatibility!