Step into an enriched riding journey with T154 E-bike Centre Control Panel!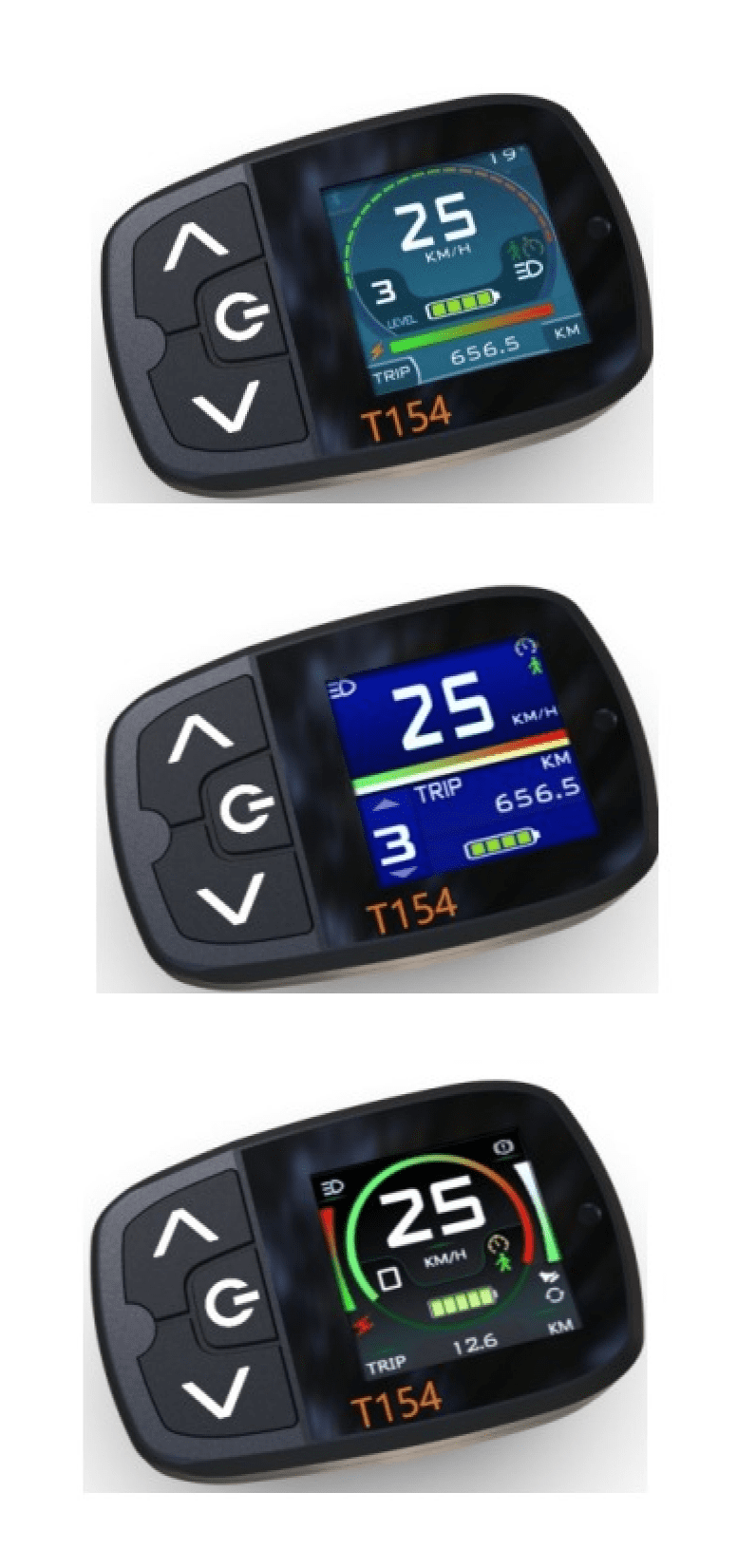 Vivid TFT Colorful Screen: Immerse yourself in a visually vibrant and engaging display, ensuring clarity and ease of use throughout your ride with T154 e-bike centre control panel.
Transparent Silicon Rubber Buttons with LED Backlight: Effortlessly navigate through controls with the touch of these buttons, enhancing both functionality and aesthetics.
User-Friendly GUI Interface: Enjoy a seamless and intuitive interaction, providing convenient access to various functions and settings for a personalized riding experience.


Digital Communicating Interface: Facilitates efficient data exchange between the user and the ebike, ensuring a smooth and responsive system operation.
Customization Options: Choose from three font color solutions and three colorful skins to personalize the appearance of the control panel to suit individual tastes.
Smart Light Sensor Technology: Automatically adjusts the screen backlight based on ambient light conditions, optimizing visibility and conserving power intelligently.
Contact us now and elevate your ebike experience today!