The S4 E-bike Display introduces an unparalleled riding experience!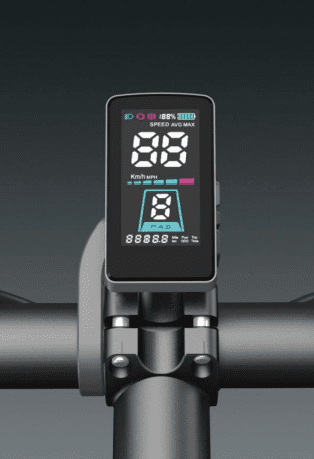 VA LCD S4 E-bike Display: Immerse yourself in a visually enhanced experience with the VA LCD screen, ensuring clear visibility of critical riding metrics.
Adaptive Battery Voltage: Seamlessly compatible with a wide range of battery voltages, offering flexibility and integration across various eBike systems.
Versatile Power Assist Modes: Customize your ride with multiple power assist modes, allowing tailored adjustments for a personalized biking experience.
Aluminum Shell and Tempered Glass: Constructed with durable aluminum shell and tempered glass window materials, ensuring durability and visibility in various riding conditions.


Multi-Protocol Communication: Supports multiple communication protocols (UART/485/CAN), providing compatibility and integration with diverse eBike configurations.
Various Handlebar Sizes: Available in multiple handlebar sizes (Φ22.2mm/Φ25.4mm/Φ31.8mm), facilitating easy installation across a range of eBike models for enhanced adaptability and usability.
Contact us now to elevate your riding journey!