Elevate your ride with the S3 Ebike Display Screen!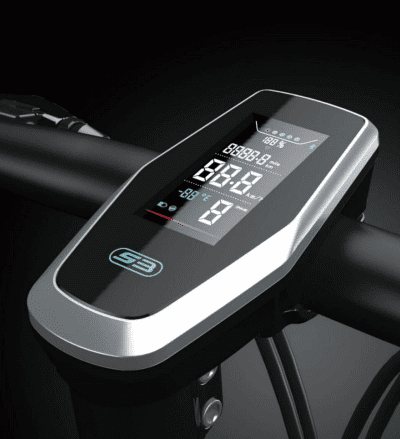 High-Quality VA LCD Screen: Immerse yourself in a vibrant and clear S3 Ebike Display Screen for easy access to ride information.
Adaptable Battery Voltage Compatibility: Seamless integration with diverse eBike systems, supporting various battery voltages.
Versatile Power Assist Modes: Customize your riding experience with multiple power assist options tailored to your preferences.
Robust Construction: Built with an aluminum shell and tempered glass window for durability in diverse riding conditions.


Flexible Communication Protocols: Supports UART, 485, and CAN protocols for effortless integration with different eBike setups.
Adaptability to Handlebar Sizes: Available for various handlebar sizes, ensuring easy installation across a broad range of eBike models and setups.
Contact US now for personalized riding solutions and seamless compatibility!