Immerse yourself in an advanced riding journey with the S2 Ebike Display!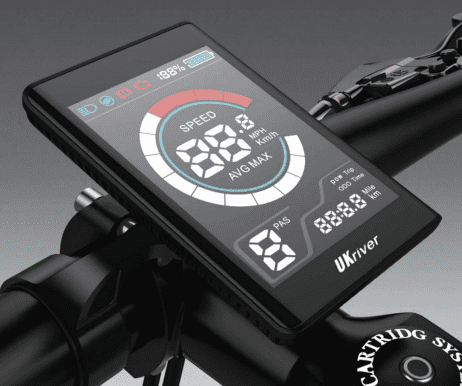 Expansive S2 Ebike Display: Enjoy a spacious 3.5″ VA LCD screen offering vivid visuals and effortless readability throughout your ride.
Customizable Power Assist Modes: Tailor your ride intensity with an array of power assist modes, providing flexible options for personalized riding experiences.
Sturdy Shell and Window Material: Constructed with durable PC shell and acrylic window materials, ensuring longevity and clear visibility for uninterrupted riding enjoyment.


Versatile Battery Voltage Adaptability: Compatible with a wide range of battery voltages, enabling integration with various eBike systems without constraints.
Multi-Protocol Communication Support: Compatibility with multiple communication protocols like UART, 485, and CAN, ensuring connectivity across diverse eBike configurations.
Flexible Handlebar Sizes: Available in various handlebar sizes, ensuring easy installation across different eBike models for a hassle-free riding experience.
Don't wait, reach us now!