Embark on an enhanced riding journey with the L1 Ebike Display!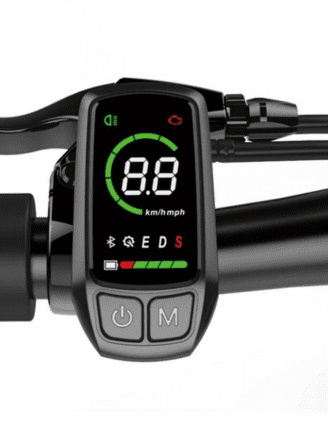 Vibrant TFT L1 ebike Display: Enjoy a 1.8″ LED screen offering clear and vivid visuals, providing essential information during your ride.
Adaptable Battery Voltage: Compatible with a broad spectrum of battery voltages, ensuring integration with various eBike systems.
Customizable Power Assist Modes: Tailor your ride with multiple power assist modes, allowing personalized adjustments based on your preferences.


Durable Shell and Window Material: Crafted with ABS shell material and Acrylic window material, ensuring durability and clarity in diverse riding conditions.
Flexible Communication Protocols: Supports UART handlebar communication protocols, facilitating compatibility and integration with different eBike setups.
Varied Handlebar Sizes: Available in multiple handlebar sizes, enabling easy installation across a range of eBike models.
Reach out to Explore Customization Options and Maximize Your Riding Experience!