Revolutionize Your Ride: The E100 LED Display – Enhance Your eBike Experience!


Intuitive Control: Effortlessly manage your bike's performance with a user-friendly interface. Adjust power levels seamlessly with a few simple clicks, customizing your ride for leisurely cruises or exhilarating off-road adventures.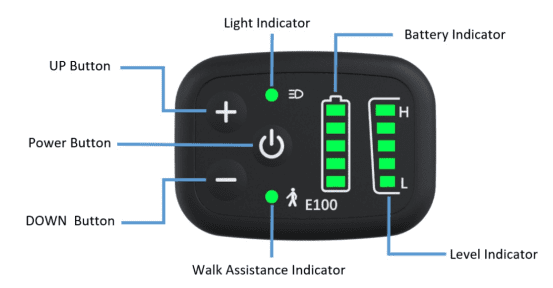 Precise Power Customization: Take charge of your ride by easily altering the power level to match your preferred speed and intensity. Enjoy complete control over your biking experience at your fingertips.


Accurate Battery Capacity Indication: Stay informed about your battery's remaining capacity. Plan your journeys confidently without worrying about sudden battery drains. The E100 LED display ensures transparency, allowing you to track and manage your rides efficiently.
Real-time Level Status: Instantly view your eBike's performance status. With real-time updates on your bike's level status, make informed decisions during rides, adjusting your riding style and power output accordingly.
Contact us today to unlock a superior eBike experience!